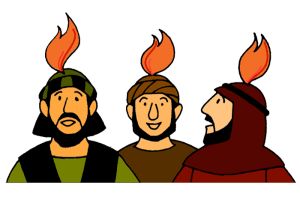 Itinerary
Thursday May 6th
Depart Australian cities to connect with our flight to ISRAEL. (Meals on plane)
Friday May 7th
Arriving in the HOLY LAND we are met by Inner Faith Travel representatives. After a relaxing morning we visit the ancient port city of Joppa. It was here that Peter received a vision of a large sheet filled with animals being lowered from heaven (Acts 9:43-10:23). Then off to Dizengoff House (Independence Hall), located on the historic Rothschild Boulevard, the site of the signing of Israel's Declaration of Independence by David Ben Gurion on the 14th of May 1948. Overnight in Tel Aviv (B-D)
Saturday May 8th
Today we head towards the Galilee region where Jesus centred His ministry for three years. Passing through the Jezreel Valley we visit the ancient ruins of Megiddo and then onto Nazareth, where Jesus grew to manhood. We pay a visit to the Nazareth Village, a snapshot of village life in the time of Jesus. On we go to Mount Precipice where the locals sought to throw Jesus to His death. We also drive by Cana where Jesus performed His first recorded miracle. Our coach then rounds the crest of the hill where the picturesque Sea of Galilee unfolds before our eyes. Overnight Galilee (B-D)
Sunday May 9th
A quieter day, today. We start at CAPERNAUM, the city of Jesus, we visit the ruins of the synagogue where Jesus performed many miracles. Opportunity is given to enjoy St. Peter's fish for lunch.In the afternoon, our special, traditional sailing vessel will take us across the Sea of Galilee, stopping in the middle for a time of reflection and worship. Rejoice! Jesus is alive! We disembark at Nof Ginnosar, a kibbutz located on the shore of the Galilee where we will see the remains of a boat from the time of Jesus. Participant's baptism or rededication. Overnight Galilee (B-L-D)
Monday May 10th
We journey on to CAESAREA PHILIPPI where Peter confessed his faith in Jesus. We will visit Tel Dan, a city mentioned in the Bible and described as the northernmost city of the Kingdom of Israel, and belonging to the tribe of Dan. Travel to the Golan Heights into the Mountains of Israel for a time of prayer. Returning we get an amazing view the Sea of Galilee from the east. Overnight Galilee (B-D)
Tuesday May 11th
Our sojourn through the Holy Land takes us to the Decapolis city of BEIT-SHEAN where King Saul's body was hung on the gates of the city. Excavations have uncovered eighteen levels of habitation in this ancient historical city. Grab an early lunch as we travel through the Judean wilderness to EIN GEDI where David hid from King Saul. Overnight Dead Sea Resort (B-D)
Wednesday May 12th
Wake up by the shores of the Dead Sea and after breakfast head to the sea for a swim, grab an early lunch and then in the afternoon, tour the mighty fortress of MASADA, the site of the last heroic three-year stand of 960 Jewish defenders against the Roman Empire. From its heights (by cable car) we have tremendous views of Jordan and the Dead Sea. This afternoon a real desert experience awaits us as we "camp" at Chan Hashayarot in Bedouin traditional tents in the wilderness. The tents are comfortable and pleasant, made of authentic goat wool and decorated with colourful mats, mattresses and cushions. They have clean toilets and shower areas with hot water 24 hrs. Tonight we feast on traditional Bedouin grilled banquet. Overnight Chan Hashayarot (B-D)
Thursday May 13th
In the morning, for the adventurous, ride a camel or just relax. Then we stop at the Australian Soldier Park where we will meet with Howard Bass, a Messianic Leader, at the ANZAC museum. On to Hebron before our memorable assent "up to Jerusalem". Overnight Jerusalem (B-D)
Friday May 14th
We start early morning by ascending the TEMPLE MOUNT to the Dome of the Rock, the site where Abraham offered up Isaac onto the WESTERN WALL, the most sacred site for the Jewish people. We will visit the TEMPLE INSTITUTE and the BURNT HOUSE and finally we explore the HERODIAN TUNNEL. Lunch in the Old City, then we go to the MOUNT OF OLIVES and the GARDEN OF GETHSEMANE sites that are significant in God's redemptive history. Tonight we enjoy a "SHABBAT DINNER OF A LIFETIME" in the city of Jerusalem. (B-D)
Saturday May 15th
A short drive to Qumran where the Dead Sea Scrolls were discovered in 1947 then to the Scroll of the Book, a museum dedicated to the scrolls. Then a glimpse of Jerusalem in the time of Jesus at the model of the ancient city. After the evening meal, the day ends with the spectacular "Sound and Light Show" at the citadel of David. Overnight Jerusalem (B-D)
Sunday May 16th (Erev Shavuot)
Walk the Via Delorosa and see the stations of the cross, or if you prefer, take the morning to do some shopping or explore the Old City at your leisure.
After lunch, we visit YAD VASHEM, Israel's official memorial to the victims of the Holocaust. It is dedicated to preserving the memory of the dead; honouring Jews who fought against their Nazi oppressors and Gentiles who selflessly aided Jews in need. Overnight Jerusalem (B-D)
Monday May 17th Pentecost (Shavuot)
We visit the upper room where Jesus had His last supper with the disciples and where the Holy Spirit was poured out. A visit to the GARDEN TOMB where we celebrate a Communion Service with the empty tomb in the background. The serenity of this place makes it a spiritual oasis within this bustling city.
Tonight we enjoy our Celebration Dinner. Overnight Jerusalem (B-D)
Tuesday May 18th
Sadly, our last day, AND A FREE DAY, an opportunity to do some last minute shopping, have a coffee with some new made friends or just relax in the pool, before we transfer to Ben Gurion Airport for our flight home. (B)
Wednesday May 19th
Arrive home with memories and a realisation that we have truly walked in the "footsteps of Yeshua" and the streets where YHWH has chosen to put His name. (Meals on plane)
Summary of Tour
SUMMARY OF TOUR Price includes: Round trip airfare from Australia to Israel and return from Israel. All airport assistance, tipping expenses, airline departure/ticket taxes, Visa cost (if applicable), touring expenses in all countries visited with an English speaking tour guide in modern air-conditioned coaches, nightly accommodation in 4 star hotels, majority of hotel and airport baggage handling, all entrance fees and meals where indicated (Breakfast – Dinner). Price does not include: Beverages with meals, drinks, or Travel Insurance. COST AUD $6985.00 per person twin share. (Cost subject to a minimum of 20 adults travelling). SINGLE room supplement costs are available on request. TOLL FREE AUSTRALIA +61 0755 302 900 Business Class Upgrade quotes available on request. Additional Travel/Tours, Extensions and/or Stopover options available on request. NB. Any additional travel/upgrade expenses must be booked & paid in full 60 days prior to Australian departure. A minimal fee shall apply for Travellers deviating flights from the return date of the group. This tour is being made possible through Inner Faith Travel and Barry Buirski and Graham Coates. Every effort is made to provide accurate prices however, Tour costs remain subject to change at any time at the discretion of Inner Faith Travel due to currency fluctuations, flight rescheduling or airfare/land operator increases since the time of publication.